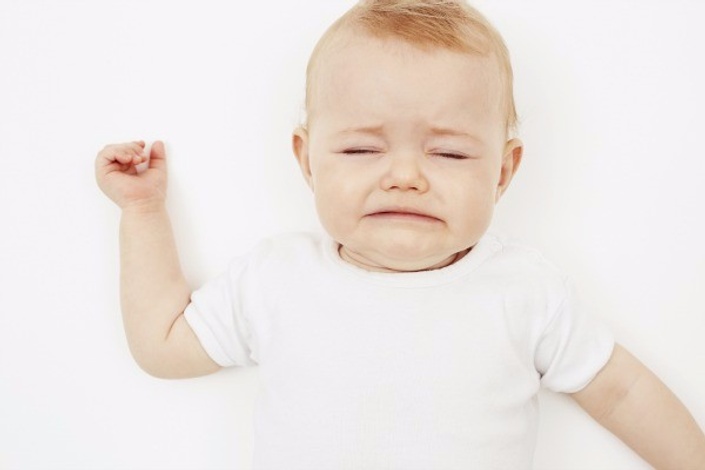 Baby Naps Made Easy
How To Stop The Sleep Struggle And Get A Long Nap Today (Without Sleep Training!)
Short naps suck!
So, if you're ready to finally stop struggling with naps, this is your ideal next step.
So that
You can finally take a long shower in peace
And
You can stop crying to your friends that your baby is the worst napper ever
Without
Doing anything that you're not comfortable doing (like really, you aren't going to need to sleep train at all)
Did you know that a parent loses 6 weeks of sleep in their baby's first year?
my guess is that you're already feeling that exhausted, body aching pain and are trying to keep your eyelids open with toothpicks to keep yourself falling asleep at the wheel.
But, what if there were a better way...
Have you ever heard about sleep begets sleep? Better naps equal longer naps, equal, better and longer night.
Are you finally ready to have a long nap in your future?
THIS IS YOU:
You are constantly googling "how the heck do I get my baby to nap longer than 20-40 minutes?" I see you holding a baby with one arm using your other arm to prop your phone and computer up while you type away.
You are going to explode if you read one more article that contradicts the other article: (keep your baby up longer, put your baby down earlier, don't let your baby nap too long, don't let your baby...geesh....can't you just tell me what I should believe, Google?)
You are begging your friends, to share the secrets of their babies that take long blissful naps. "Say, whaaa, your baby just took a 3 hour nap! I'd do anything for just one of those hours!"
You are desperate for a sense of routine and predictability! Is it too much to ask for a little time to surf Facebook?
You are so exhausted that you wish someone would put YOU down for a nap?

This sure isn't what YOU pictured when I signed up to being a mom!
What if I told you that there are ways that you can:
Put your baby down at a certain time (that is right for your child) and he will fall asleep (and stay asleep).

Use natural, gentle ways to time and schedule naps so that you feel like your baby doesn't become an overtired hot-mess.
Avoid "sleep training" or letting your baby cry-it-out to get sleep on the right path so that you never feel that you're doing something that you're not comfortable doing?
Jump on in to get started...
PUT DOWN THAT BOOK and STEP AWAY FROM THE COMPUTER....
this is way easier!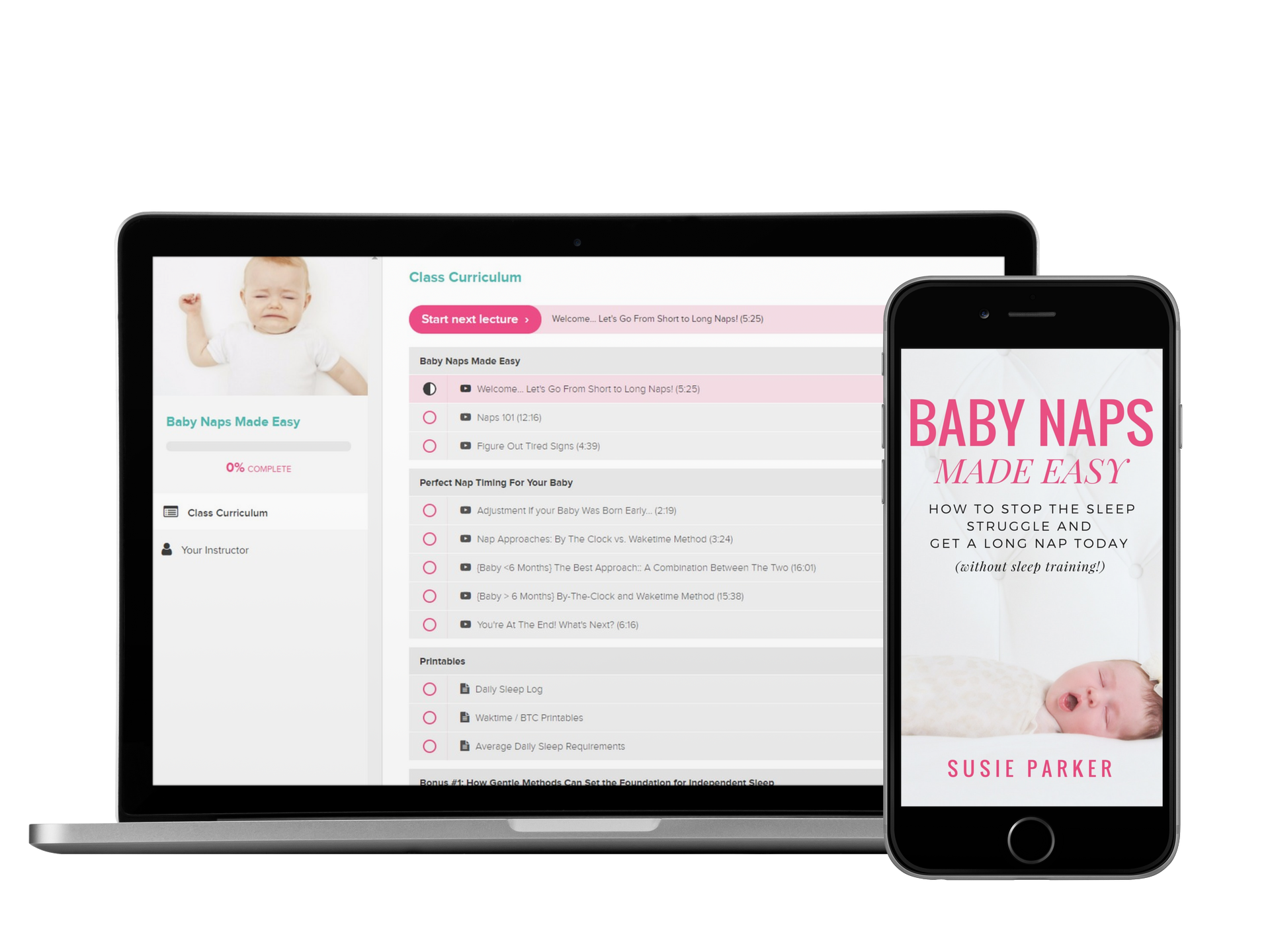 Sound too good to be true? Nope, it's not! A LOVE NOTE from Helen
It felt like every day was different, I didn't have any idea when Abigail would nap. And, I had a feeling that her naps (or lack of them sometimes!) were impacting on her mood, but I had no idea what would help. I had a hell of a lot of questions, but couldn't find any answers!!!
AFTER
It was great to understand more about daytime napping needs at different ages, and have some loose guidance on the timing and quality of sleep to aim for at different times of day. Her mood has improved and now a majority of the time she is a really happy baby. I feel so much more confident in encouraging her to nap when she's tired. love the idea of trying to put her down in her crib for daytime sleep as being practice... it takes so much pressure off and I no longer feel like I'm failing as a mom.
This course is for you if you baby needs better sleep but you haven't got a clue where to start.
Your Instructor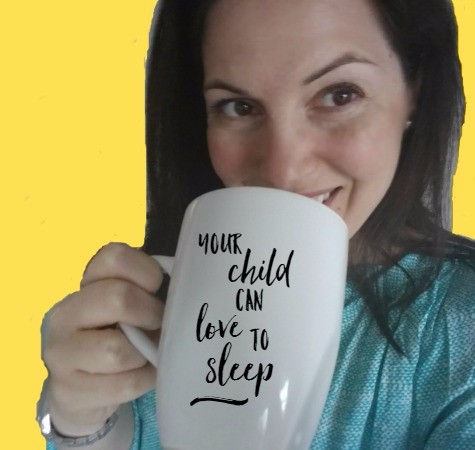 I'm like you… I was that sleep deprived mom, turned Chicago sleep consultant, that just wants the best for her children. The conflicting advice about sleep training was enough to make my head spin. I spent the first 4 months of my daughter's life holding her while googling everything I would ever want to know about sleep. Thankfully the sleep obsession was born and I was able to get through a rough period before sleep training with little more than a few war wounds. I have a great success story and am excited to work with other families to help them find the same success!


So, what exactly will I learn in this course?
Quick videos are standing between you today and all the knowledge you need. The videos are below.
Course Curriculum
Baby Naps Made Easy
Available in days
days after you enroll
Perfect Nap Timing For Your Baby
Available in days
days after you enroll
Printables
Available in days
days after you enroll
Plus For a Limited Time, I'm Throwing In These Bonuses to Make This Program That Much Sweeter....

How to Create A Sleep Journal To See Patterns and Trends
How to Use Gentle Techniques to Help Your Baby Fall Asleep Independently
Plus,
LIFETIME Access and FREE Updates To The Course
My Clients Spend Hundreds of Dollars Working With Me 1:1. Now, You Can Borrow My Brain For A Fraction of the Price!
Are You READY!?!!!
"THANK YOU! THANK YOU! Things are so good! - Jaclyn, mom
"Baby I is much happier and finally getting the sleep she needs... and so am I! I am so happy that I made the decision to call Susie!"
- Jenna, Mom
Frequently Asked Questions
When does the course start and finish?
The course is a completely self-paced online course - you decide when you start and when you finish. This format is extremely helpful for busy parents (since you can go through it when it's convenient for you!)
How long do I have access to the course?
How does lifetime access sound? After enrolling, you have unlimited access to this course for as long as you like - across any and all devices you own.
I'm confused, what is the Family Success Academy? I thought I was looking at Sleep Baby Love
Great question! Sleep Baby Love and Family Success Academy were both created by Susie Parker. The Family Success Academy is the teaching arm that is full of courses to help the whole family in a ton of different ways, not just sleep!
What if I am unhappy with the course?
We would never want you to be unhappy! If you are unsatisfied with your purchase, contact us in the first 7 days and we will give you a full refund. And when you end up loving it, will you tell your friends so they can buy it as well?
More LOVE Notes:

"You are a godsend. Your information just made sense to me. Like, duh, why didn't I think of that. Thanks so much" -Ally, mom

"Being tired sucks! I feel so much better with the knowledge I have" - Elise, mom
NOW IS YOUR TIME. ENROLL NOW!